A mysterious, intricate but simple sensory journey or moment of reflection. Isolated units or acts of positive action, kindness, interesting forms shapes and colors, while at first may seem like a patchwork of disconnected or even random features, actually find strength as they emerge and are noticed as patterns.
Director Biography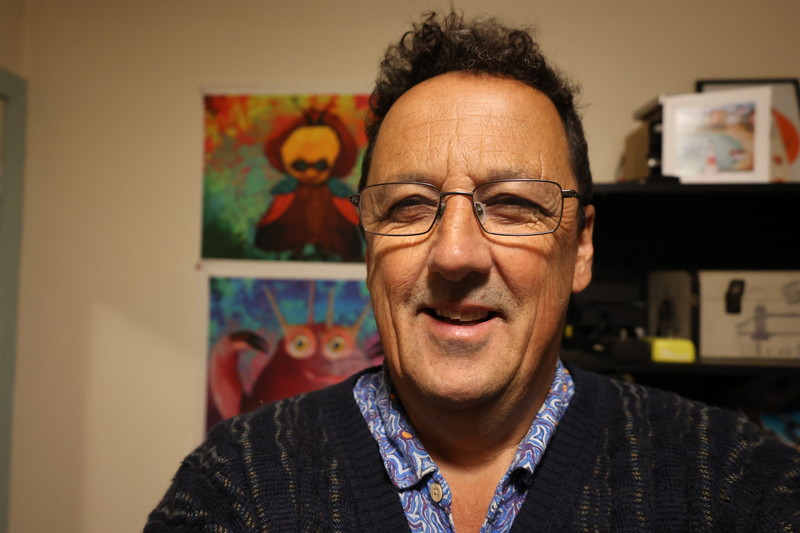 Paul Fletcher
Honorary University of Melbourne,VCA School of Film & Television(Animation)
Australia
Paul has been creatively involved for many years in abstract animation, visual music and experimental music from making hand made instruments to drummer for Essendon Airport and more recently David Chesworth to short film/animation and media projects. His many animated and experimental films have been screened locally and internationally, including TecnoBunny (1995), and Pop Psychology (2014) at Ars Electronica. His animation Drive To Work won best Site Specific Installation at Zagreb MSU Animafest 2017.
Paul is currently a Lecturer in Animation, Faculty of Fine Arts and Music, VCA School of Film & Television, University of Melbourne. Since 2005 Paul has created music and video installations and performances as solo and collaborative works including working with Jacques Soddell, Mark Pollard, Anthony Lyons, Sabrina Schmid, Dirk De Bruyn and Central Victorian art collective Punctum, and experimental music and film collective, Undue Noise and Iso Improv Collective.
Project Credits
paul edmund fletcher – Director
Paul Edmundio Fletcher – MUSIC