About Project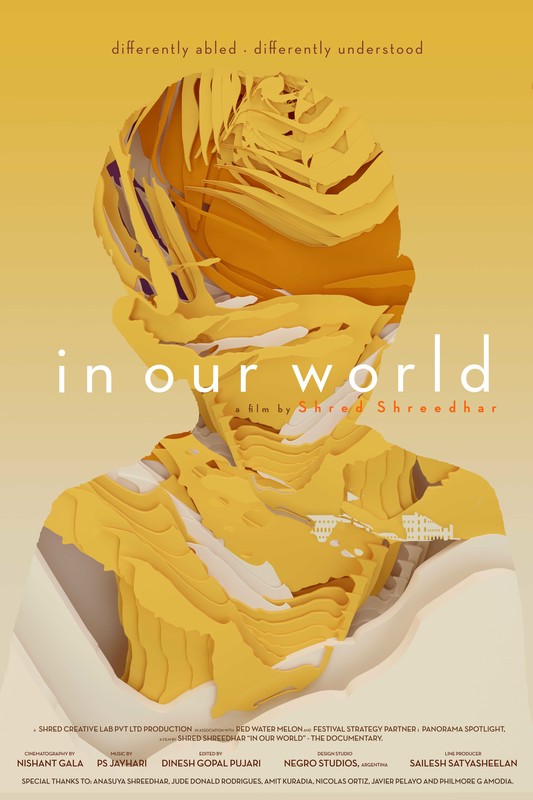 "Special," "Gifted," "Different," these are among a vast inventory of words that are often used to describe children who reside within the Autism Spectrum. While these adjectives are quite correct in terms of expressing the characteristics of such children; these, however, are not enough. The Autism Spectrum Disorder, (henceforth, ASD) is as vast in depth and range as the four letters of the word. To confine children with ASD within a few words, no matter how meaningful, would be but a disservice. Our vocabulary, is perhaps not equipped enough to empathetically convey the myriad layers of ASD. It is complex which requires a re-imagination of language and syntax to unpack its various components in order to faithfully put forth a meaningful understanding of Autism. In Our World is a small step towards that direction. This is not a medical perspective of ASD; rather, it focuses on the emotional quotient of the children and their families to develop a language that presents a nuanced look at ASD without the trappings of medical jargons. Three stories of three children run parallel in this film. Tracing their trajectories, their lived-reality, their hiccups and achievements, their negotiations, this film goes beyond mere documentation of their lives. With in-depth, semi-structured, candid interviews of parents, therapists; their day-to-day activities like swimming classes, horse-riding and music lessons; their special moments with parents, all converge into a narrative that spells hope. These diverse threads of experiences weave a colourful quilt that promises a future which may be different but not ordinary; to tell the world about their world; how they can be understood which is not through sympathy but love and respect. These inspiring stories will enable us to see the intricacies of their world and perhaps pave the way for OUR world, coexisting with empathy and kindness.
Director Biography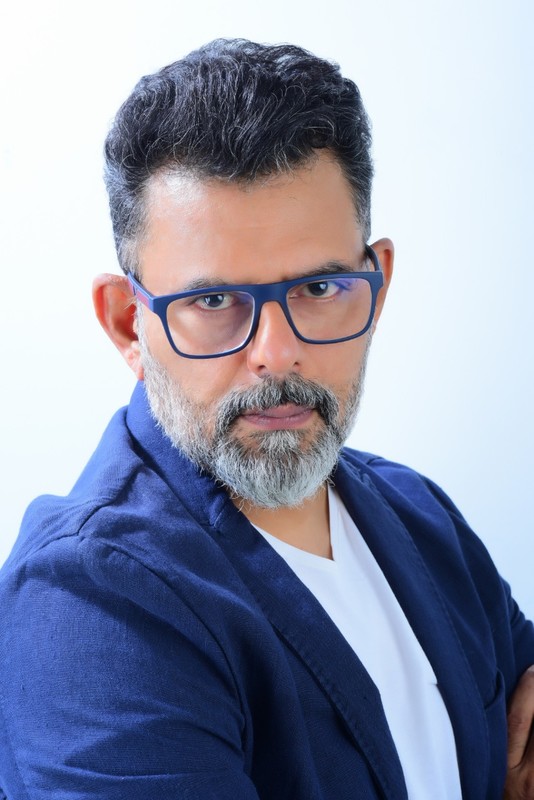 Shreedhar BS, (also known as Shred), is Director / Producer of In Our World,
a documentary on Autism Spectrum Disorder. It premiered at the 51st
International Film Festival of India (IFFI Goa) and screened at several other
international festivals like South Asian International Film Festival, New York and
Bollywood Festival, Norway. It's been officially selected and scheduled for
screening at Guangzhou International Documentary Film Festival (GZDOC) in
China and 20th Dhaka International Film Festival. Shreedhar has recently
released a nine-and-a-half-minute animated film, Reena ki Kahaani on human
trafficking, inspired by a true event.
Shred's passion for making films also coincides with the inception and
successful operations of Shred Creative Lab Private Limited since 2013,
formerly known as Shred Inc. He has over 22 years of comprehensive
experience in films, television/digital content, branding, and marketing. Known
for innovative and disruptive ideas, Shred has worked closely with international
brands, such as Turner Broadcast UK, National Geographic – International,
Fox, Ford – APAC, BMW – India, Sony Motion Pictures – London/USA and
many more.
Winner of 43 National and International awards for creative excellence , Shred,
earlier, was the Director of Salt Studios Private Limited and Creative Director
for the National Geographic Channel and Fox International Channels.
Project Credits
Shred Shreedhar – Director
Shred Shreedhar – Writer
Shred Creative Lab Pvt Ltd – Producer