About project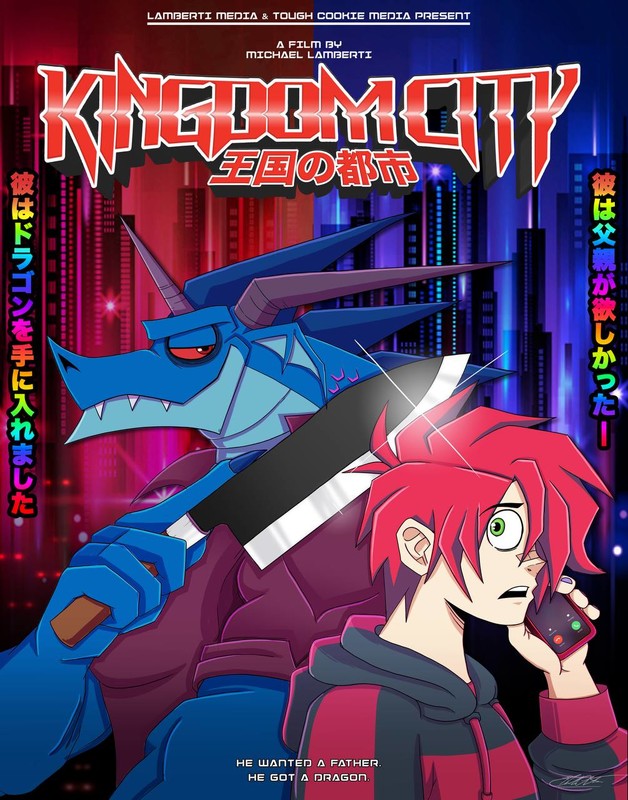 A recent high school graduate, and his friends find themselves trapped in a mythical anthropomorphic world, but now human-consuming cult members hunt them down as they're trying to get back to their world.
Writer Biography
I want to tell stories with visuals. Whether it's on stage or working behind the scenes. I strive to tell stores no matter how big or small. My mom got me into theater when I watched Beauty and the Beast on Broadway when I was little. Also introduced me to George Lucas's Star Wars when I was in middle school. I decided to audition for my first play called "The Invasion of Student Body Snatchers" at Pleasant Valley Middle School and it was my first show I have ever done. Later in college I started a film club "Blooming Studios" where we make short and full feature films, podcast and so on. Ever sense then I knew this was my calling card to make theater and film my career choice.
I also acted in student-driven projects and working in the technical side of theatre with BU Players and Alpha Psi Omega. Thirdly, I helped National Broadcast society with "NBS News", "Hotspot" (entertainment segment)", "BU on the Street", and "Against the Clock (Sports segment)". By helping them film their respected segments or helping them with editing segment. Lastly. getting an internship for 2 months in London, England by Diagonal View. Diagonal View is a media company that's is owned by Sky Media. Diagonal View focuses on videos about TV Shows, movies, video games, and conspiracy theories.
One of the reasons why I'm studying Theatre and Media is because of one person. My high school teacher, who will tutor me every time I struggled in a certain subject. Her name was Mrs. Debra Stewart. She taught me if I was inspired by something and want to pursue it as a career, I should pursue it. A lot of my teachers weren't supportive and acted like teaching was just a job. Mrs. Stewart took her job seriously as my teacher, my role model, and the reason why I am the man today. When my mom took me to see the Beauty and the Beast Broadway show I was inspired to act and costume design. Ever since I've seen that show I will act in small productions and help design or the technical side for big productions.
Project Credits
Michael Lamberti – Writer