About Project
The nuclear disaster in Fukushima set off three meltdowns. This film documents a theater piece, performed in San Francisco in 2017, by a multicultural cast, bringing together poetry, dance and music to explore the ideas of human error and suffering juxtaposed to the 2011 Fukushima nuclear disaster.
Director Biography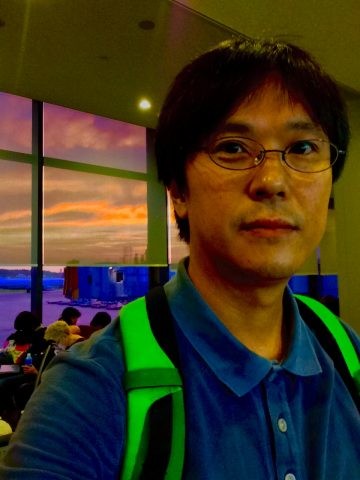 Yoshiaki Tago is a Japanese filmmaker, who has directed "A.F.O.," "Believer," "Worst Contact," "Meido in Akihabara," and many other films. His short "The Song of a Tube Manufacturer" won the runner-up prize at the Yasujiro Ozu Memorial Film Festival in 2013. He has served as film adviser for Takashi Murakami, and has worked with Nobuhiko Obayashi, Takashi Miike and Macoto Tezuka. He is a graduate of the film school in Tokyo founded by Shohei Imamura. He also worked on Hidekuni Imazu's 2017 film on wildlife called "Ikitoshi Ikerumono."
Project Credits
Yoshiaki Tago – Director
Takahama Monogatari, Believer, Maid in Akihabara
Yuri Kageyama – Writer
The New and Selected Yuri (a poetry book), THE VERY SPECIAL DAY
Yuri Kageyama – Producer
THE VERY SPECIAL DAY
Shigeko Sara Suga – Key Cast
"Yu"No No Boy, Shogun MacBeth, Trojan Women
Takemi Kitamura – Key Cast
"Miu"Phantom Limb Co.
Stomu Takeishi – Key Cast
"musician "Henry Theadgill's Make a Move, Brandon Ross, Don Cherry