About Project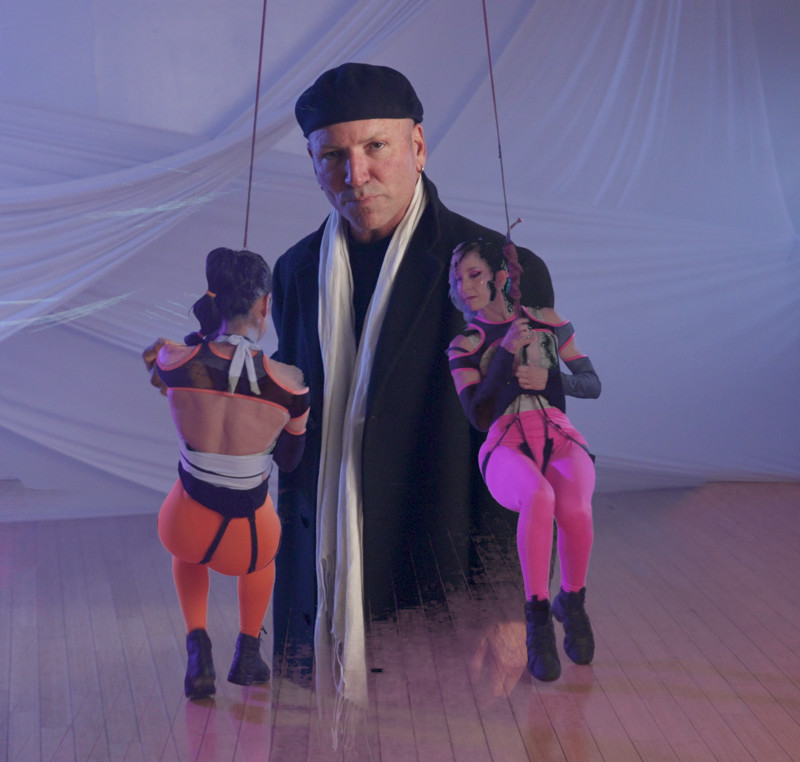 "Pressure" is a music/aerial dance film about the pressure we live under, the pressure to conform. The more you actually know about this world the harder it can be. Aerial dance is performed to the accapella arrangement of David Bowie and Queens "Under Pressure" which is written and performed by David Worm. Aerialists are Kiran Satellite Haithcox and Helium Valentine.
This film speaks to the day to day inescapable pressures we must live with and reaches for possibilities of how we can deal with this pressure.
Director Biography
ARTISTIC DIRECTOR / PRODUCER / CHOREOGRAPHER / VISIONARY / COLLABORATOR / ENTREPRENEUR / INTERDISCIPLINARY ARTIST
Cherie Carson performed her first aerial dance piece in 1990. In 1992, Cherie began to incorporate video into dance and that video collaboration was a finalist for the Robert Bennett Award in LA. In 1998, Cherie performed to sold-out houses at the Edinburgh Festival Fringe in Edinburgh, Scotland. She has performed and studied with 30+ national & international dance makers including Molissa Fenley, Merce Cunningham, Bebe Miller, Tanztheater Rubato, Bridgeman-Packer Dance, Douglas Nielson and Dwight Shelton. She has choreographed dances that have been performed in a planetarium, on stilts, on rollerblades, in sculpture gardens, reflection pools in a dress of 11 yards, on a bungee cord hanging from a Banyan tree, on trapeze, tissu, slings, rope & harness and invented equipment. Cherie has created more than 50 aerial pieces for herself, UpSwing Company & other companies and individual artists.
Cherie CarsonDirectorAloneTogether, Between River Rocks and Sand, Bad, Knowing Each Other, Water Spirit
David Creech – Director
Bad, Knowing Each Other, Water Spirit
Cherie Carson – Producer
AloneTogether, Between River Rocks and Sand, Bad, Knowing Each Other
Helium Valentine – Key Cast
"Aerial Dancer"AloneTogether, Between River Rocks and Sand, Bad, Knowing Each Other, Water Spirit
Kiran Satellite Haithcox – Key Cast
"Aerial Dancer"
David WormMusic – AloneTogether
David CreechEditor – AloneTogether,
Bad, Knowing Each Other, Water Spirit
Eli Adler – CameraWater
Spirit
Cherie Carson – Choreographer
AloneTogether, Between River Rocks and Sand, Bad, Knowing Each Other, Water Spirit