About Project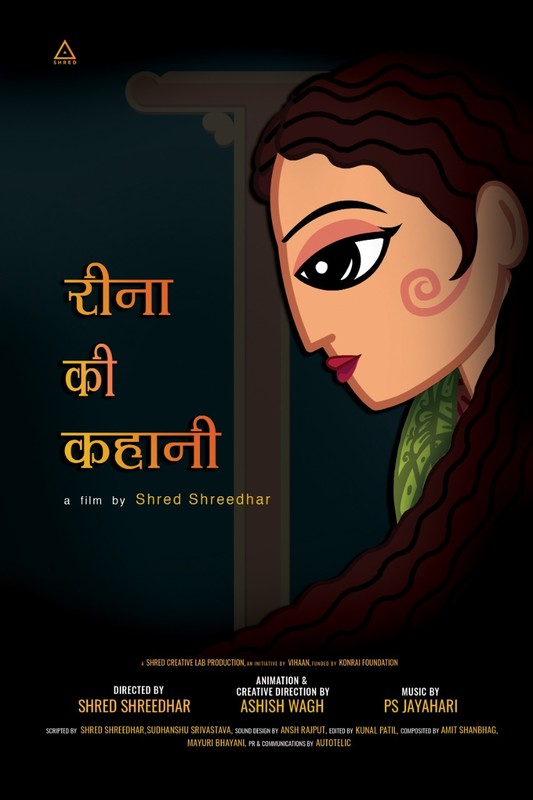 Reena Ki Kahaani is a nine and a half minute animated film which brings into focus the horrors of human trafficking; the agents of which lurk amongst us, always on the prowl to trap their next victim. Through the real life story of Reena, her entrapment into flesh trade and her subsequent rescue, this film highlights the vulnerabilities that facilitate such crimes. From false promises, the lure of a better life to the clever targeting of girls from weaker sections of society who dream of a brighter future, this film navigates through the many conniving ploys used by human traffickers to prey on possible victims and earn a livelihood through such criminal deeds. At another level, this film is a story of survival which gives insights into how such situations can be detected and avoided; also how to identify such victims and oppressors whereby help can be given in such unfortunate circumstances. Reena Ki Kahaani is a must watch for parents, children and care-givers to understand potential threats and guard themselves and their loved ones from such evils that masquerade as benign help amongst our very own circles.
Director Biography
Shreedhar BS, (also known as Shred), is Director / Producer of In Our World,
a documentary on Autism Spectrum Disorder. It premiered at the 51st
International Film Festival of India (IFFI Goa) and screened at several other
international festivals like South Asian International Film Festival, New York and
Bollywood Festival, Norway. It's been officially selected and scheduled for
screening at Guangzhou International Documentary Film Festival (GZDOC) in
China and 20th Dhaka International Film Festival. Shreedhar has recently
released a nine-and-a-half-minute animated film, Reena ki Kahaani on human
trafficking, inspired by a true event.
Shred's passion for making films also coincides with the inception and
successful operations of Shred Creative Lab Private Limited since 2013,
formerly known as Shred Inc. He has over 22 years of comprehensive
experience in films, television/digital content, branding, and marketing. Known
for innovative and disruptive ideas, Shred has worked closely with international
brands, such as Turner Broadcast UK, National Geographic – International,
Fox, Ford – APAC, BMW – India, Sony Motion Pictures – London/USA and
many more.
Winner of 43 National and International awards for creative excellence , Shred,
earlier, was the Director of Salt Studios Private Limited and Creative Director
for the National Geographic Channel and Fox International Channels.
Project Credits
Shred Shreedhar – Director
Shred Shreedhar – Writer
Sudhanshu Srivastava – Writer
Shred Creative Lab Pvt Ltd – Producer