Aboout Project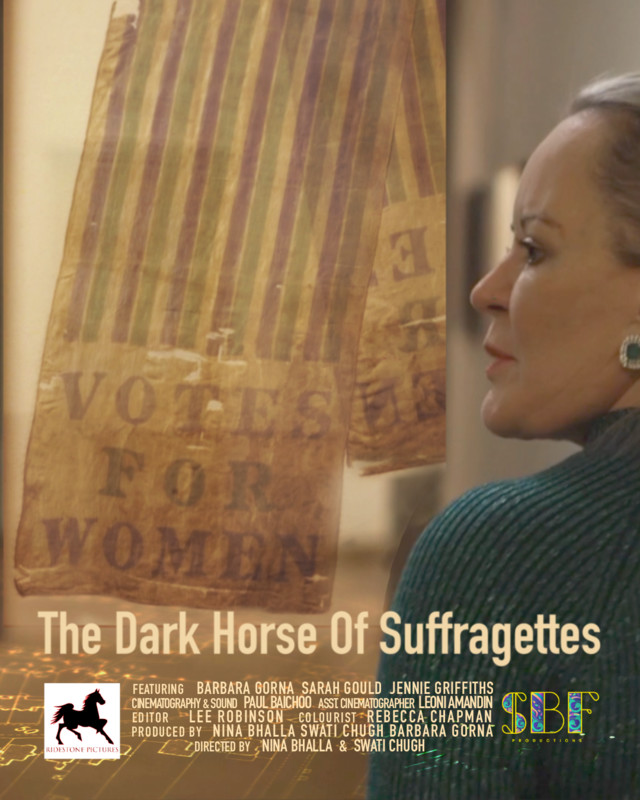 In 2020, during lock down in the UK, Barbara, an ardent campaigner for Women's Rights for over 20 years, discovered a neglected old building: Dorset Hall in Wimbledon. After further research, Barbara realized why the building was calling to her for help as it unraveled that the building was a famous refuge for suffragettes from prison. Barbara takes us through her journey of saving Dorset Hall as she discovers that she's fighting the same suffrage fight even in 2022.
Swati Chugh is a multiple award winning Independent Filmmaker. She has made 14 short films so far. She has written, produced, directed and edited these films herself. Her films have won 33 awards and have screened at 110+ Film Festivals in 24 countries – India, USA, UK, Canada, France, Russia, Italy, Bhutan, Venezuela, Germany, China, Romania, Nepal, Austria, Turkey, Singapore, Indonesia, Egypt, Greece and UAE.
Swati has a Master's Degree in Business Administration and is working as Sr Manager in a software MNC. She has 14 years of Corporate experience in Marketing, Operations, Finance, HR, Strategy and Innovation. She has been an independent filmmaker for past 5 years.
She did a film making program at Barry John Acting Studio, New Delhi, India. She further went on to study film making at New York Film Academy at Los Angeles Campus, US.
Project Credits
Swati Chugh – Director
New Heaven, The Maverick, Chitthiyaan – The Letters
Nina Bhalla – Director
Barbara Gorna – Writer
Swati Chugh – Writer
New Heaven, The Maverick, Chitthiyaan – The Letters
Nina Bhalla – Writer
Swati Chugh – Producer
New Heaven, The Maverick
Nina Bhalla – Producer
Barbara Gorna – Producer
Barbara Gorna – Key Cast
Sarah Gould – Key Cast
Jennie Griffiths – Key Cast