About Project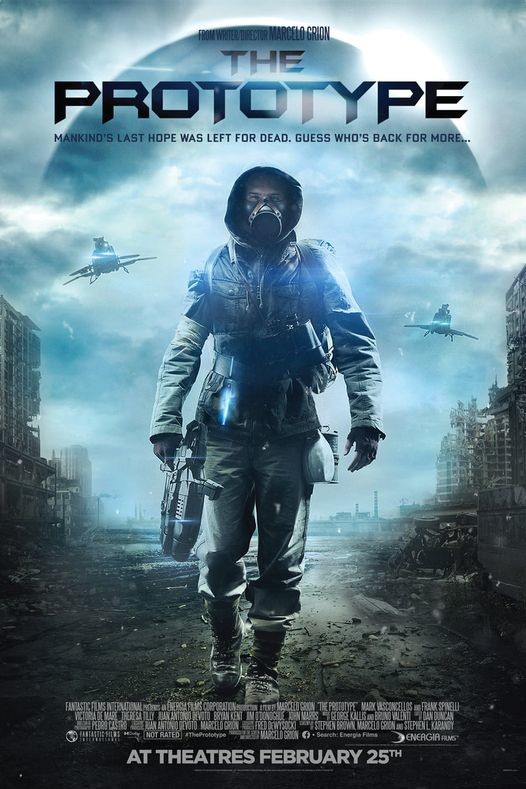 Garrett Brown wakes up to a destroyed world 300 years into the future. His memory is slowly coming back thanks to drinking a blue liquid provided by human clones that survived the nuclear holocaust. Garrett remembers being part of a United States government agency and leading an investigation, in which terrorist aliens, led by Reverend Jeremiah C. Hope, plan to take over the planet. Garrett dies protecting us but is buried and hidden by the agency to later resurrect in the future. He and the clones who saved him must now come together to overthrow Piak, the alien conqueror, and take back Earth. Garrett fulfills his destiny and becomes The Prototype – the only hope for mankind
Director Biography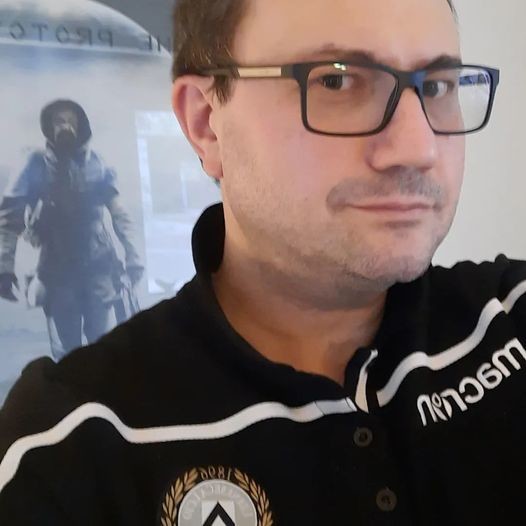 Film Director – Producer Marcelo Grion is an italian-argentine filmmaker. He wrote his first screenplay when he was eleven and since then has always wanted to make films. He formally studied film at the prestigious Fundacion Universidad del Cine (FUC) in Buenos Aires, Argentina. Afterwards he wrote, produced, and directed his first short films, "Jaque Mate," and "Luz de Amor."
In 1995 he started working on his next big short film project: "El Extrano." It premiered in 1997 with great success. He then immigrated to the United States, then Italy, then back to the US where he started producing and directing his first feature film in English: "The Prototype."
Twenty three years of hard work at odd jobs raising money to mostly self-fund his first feature film, Marcelo Grion is now happy to announce that "THE PROTOTYPE" is completed!. The film was released in theaters in USA on February 25th, 2022 and released in VOD in USA and Canada on March 8th, 2022. "The Prototype" was nominated for Best Independent Film of 2022 and Best Screenplay of 2022 by the National Film Awards in London, UK. The ceremony was held on July 4th at the Porchester Hall in London, and Marcelo Grion and his co-writers won for Best Screenplay.
Marcelo is currently submitting to international film festivals and is also happy that the covid pandemic is no longer preventing people from traveling and for film festivals to be attended in person worldwide.
Project Credits
Marcelo Grion – Director
Marcelo Grion – Writer
Stephen L Karandy – Writer
Stephen Brown – Writer
Marcelo Grion – Producer
Mark Vasconcellos – Key Cast
"Garrett Brown"
Frank Spinelli – Key Cast"Piak"
Juan Antonio Devoto – Key Cast"Tony"
Victoria De Mare – Key Cast"Queen Ilona"
Theresa Tilly – Key Cast"Jenna"
John Marrs – Key Cast"Sheriff Clark"
Bryan Kent – Key Cast"Hines"
Blaize Naasz – Key Cast"Carol"