Abpout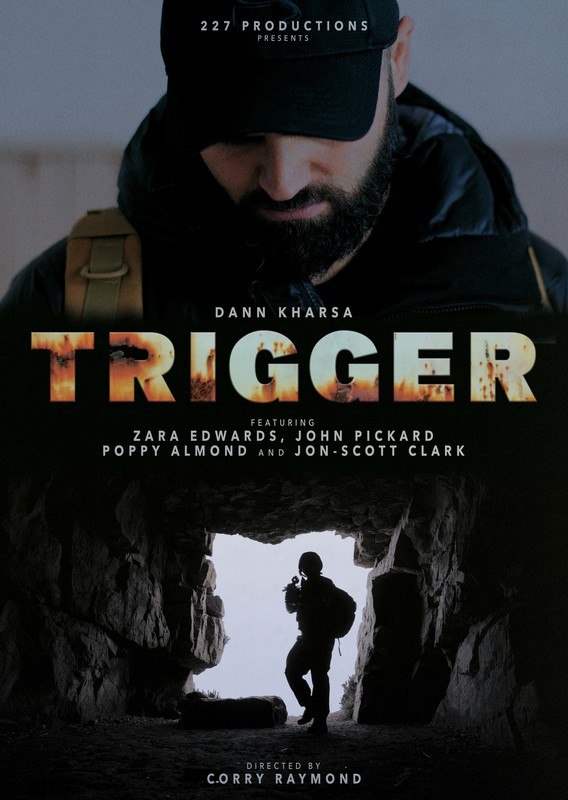 Trigger is a short about a soldier called Fletcher who returns home to the UK with PTSD whilst serving in Afghanistan. The film follows Fletcher as he struggles with his ever growing mental illness and his struggles to adapt back into civilian and family life. Until a tragic life-changing​ event happens that will change his and his family's lives forever.
Director Biography – Corry Raymond, Ed Palmer
Corry Raymond
Hailing from the seaside town of Weston-super-Mare, Corry got his break in the industry working on a series for Sky One at the age of 18. Moving to London at the age of 21 to direct and produce a docu-series for Channel 4, Corry has since worked freelance as a
Cinematographer and Content Producer for television and commercial entities for the last five years.
Today he continues to produce cutting edge content, working alongside established and fresh talent in the film and TV industry.
Ed Palmer
A young British filmmaker with a keen interest in exploring dark themes. Edward creates intricate narratives with complex relationships between his characters and strives to find the most intriguing ways of telling them. His films drip feed context, revelations and twists to constantly keep the audience guessing. His endings linger with the audience and can cause extended discussion as they often completely reframe the proceeding narrative.
Oscar winner Roger Deakins described his first feature film 'Hippopotamus' as "mesmerising" after seeing it at the Plymouth Film Festival. 'Hippopotamus' was shot whilst Edward was still at university for a mere £5,000, it toured over 20 festivals and is receiving international distribution in 2020.