About Project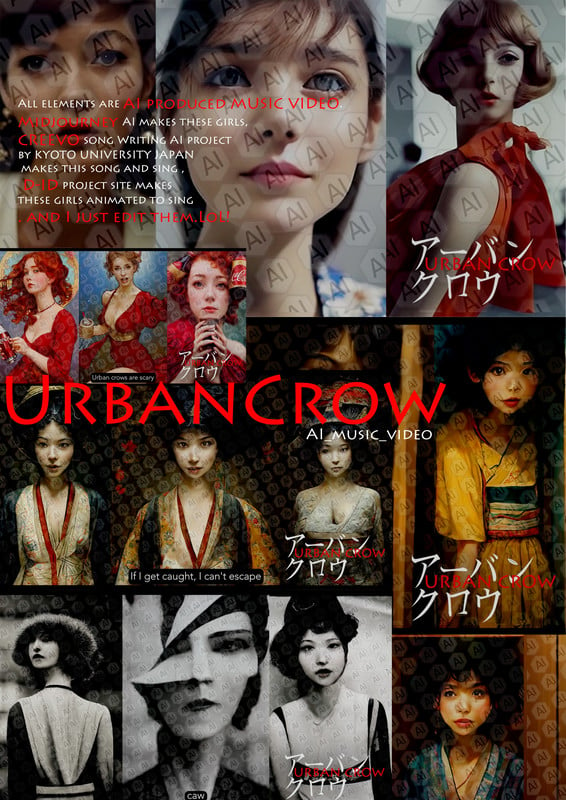 All elements are AI produced MUSIC VIDEO. Midjourney AI makes these girls, CREEVO song Writing AI project by KYOTO UNIVERSITY JAPAN makes this song and sing , D-ID project site makes these girls animated to sing . and I just edit them.LoL!
And this film is an advertisement for the movie URBANCROW to be released in 2023. It's also unofficial advertising. looking forward to!
Director Biography
HIROAKI HIRAKATA – Director
Born in Tokyo JAPAN 1957 Dec.8
Graduate TOKYO ZOKEI ART Collage Design Photo&Filming
Work TVCM production almost 40 years as Film Director.